A new start to your career is just a step away. Call or text us on WhatsApp at +91-9650802578
Know Key Members
of Our Team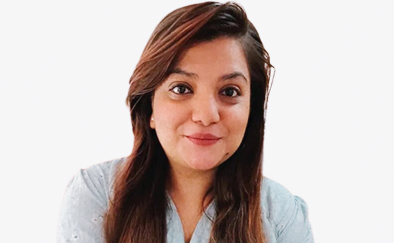 If you are looking to contribute your skills and potential to an organization that values and recognizes efforts, you have come to the right place.
Aishwarya Seth, Human Resource Manager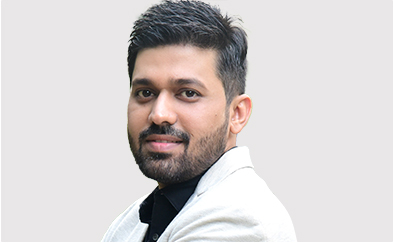 With transforming business landscapes, we have ensured a smooth and prolific transition. If you got the pace to create resultative business strategies, you should work with us.
Sumit Sengar, Chief Business Officer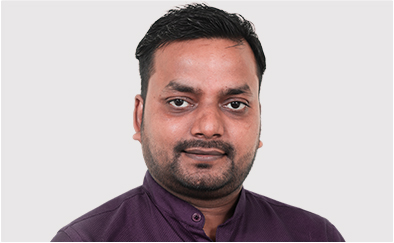 A positive approach to adapting advanced technology trends has led us to bring impeccable results for our customers, partners, and professionals.
Santosh Kumar, Technology Lead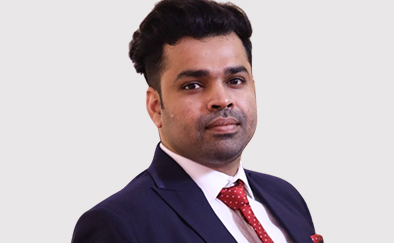 Quality is not an act, it is a habit. At SparxIT, we make quality a habit every day to exceed our client's expectations. We strive to deliver scalable products and services with the highest standards.
Rahul Sharma, Quality Assurance Manager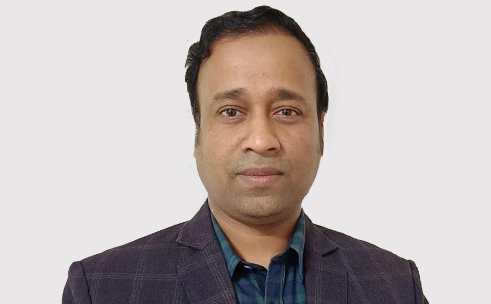 The key to delivering the perfect business solution is to precisely discover the idea, conduct statistical analysis, iteration process, and execute the optimized results with business analytics.
Ashish Verma, Sr. Business Analyst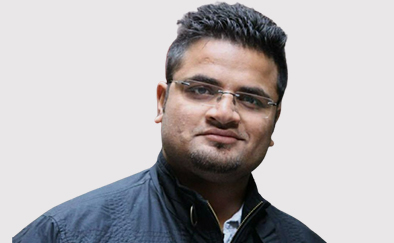 Strategy makes the difference when you are thriving to grow in a competitive business space. I have been provided every opportunity to present my strategic ideas.
Rahul Dua, Strategist & Business Development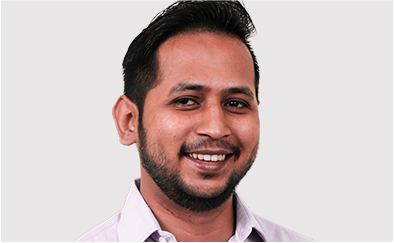 From creating business to turning opportunities into result-oriented solutions, we have redefined success with our unique efforts and strategic business goals.
Aston M, Strategist & Business Development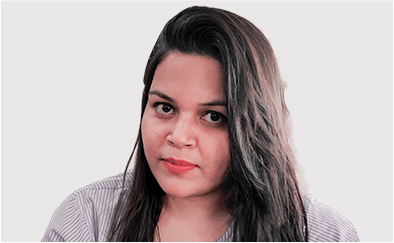 Recognition for all is the primary motto here at SparxIT and the organization has sustained following the principles seamlessly through the years.
Niah C., Project Manager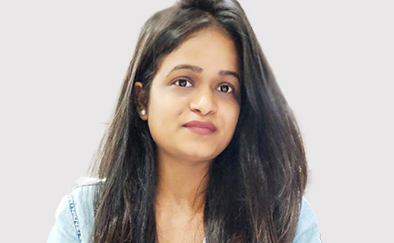 The success of any project lies in a clear vision and a strong team. As a senior project consultant, I am proud to combine those two elements and guide our clients toward success.
Aniva, Senior Project Consultant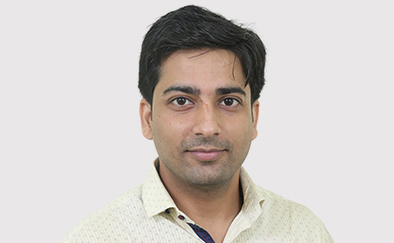 It is a people-oriented company that cares about its clients and professionals. Their approach to interaction is simple yet very impressive.
Abhishek Raj Singh, Senior Cloud Specialist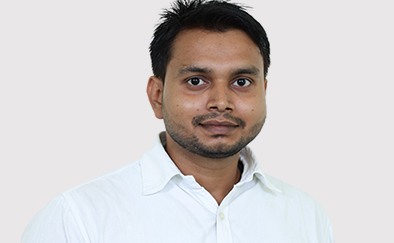 The timely adaption of futuristic technology trends has inspired professionals to utilize their skills to bring innovation to the deliverables.
Rakesh Kumar, Senior Solution Architect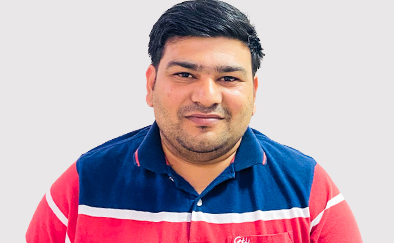 As the world of technology constantly evolves, we are committed to staying on top of industry trends and developing innovative strategies to help our clients succeed.
Praveen Sharma, Team Lead, Digital Marketing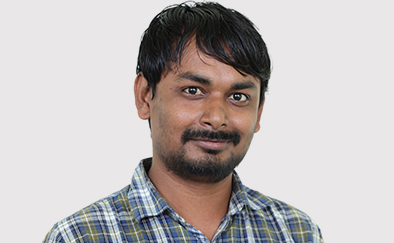 We have streamlined our business goals to carve unique strategies to deal with complex challenges in the traditional process architecture.
Deepak Kumar Sah, Mobility Lead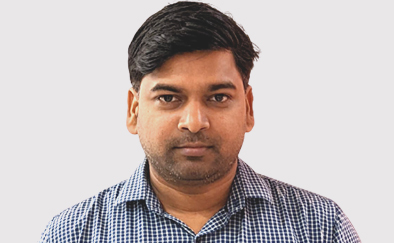 Every professional at SparxIT is being provided with opportunities of enhancing their personal growth and lead a fruitful career.
Arvind Kumar Yadav, Mobility Lead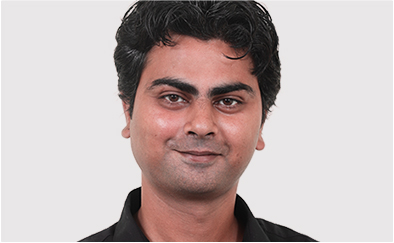 A sense of creativity and seamless support from colleagues has helped me to bring the best of my potential to the table and meet our service delivery goals.
Siddhant Tiwari, Lead, Frontend Engineering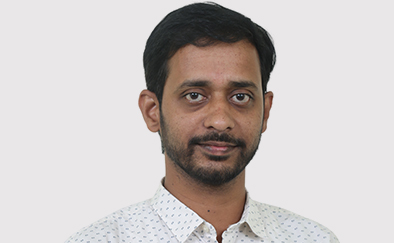 Being responsible for Technical operations within the organization, I required independent support from the management which I have received adequately.
Amit Kumar Sinha, Technical Manager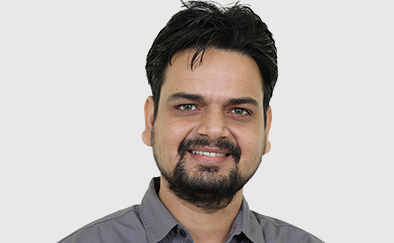 The company has done an impressive job in identifying the new talent and cherishing their skills and potential in attaining organizational goals.
Parag Kumar Singh, Lead Engineer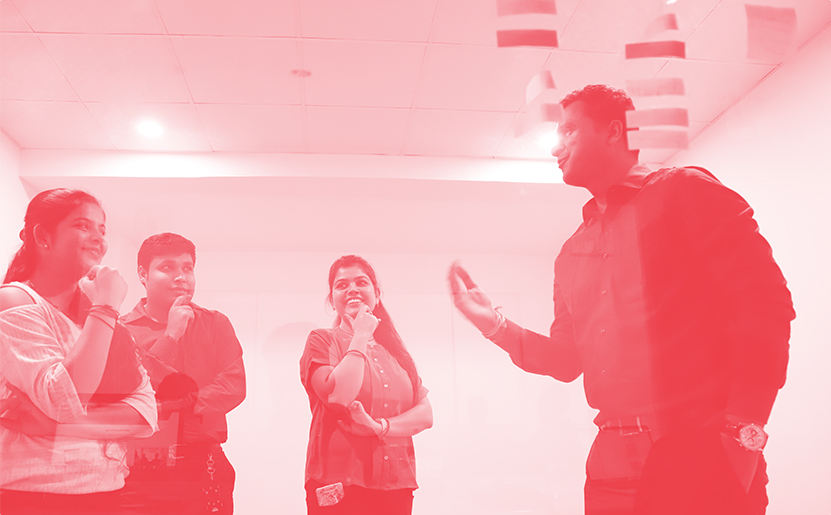 Those choosing to work with us are our assets and it becomes our responsibility to provide them direct access to what we know the best.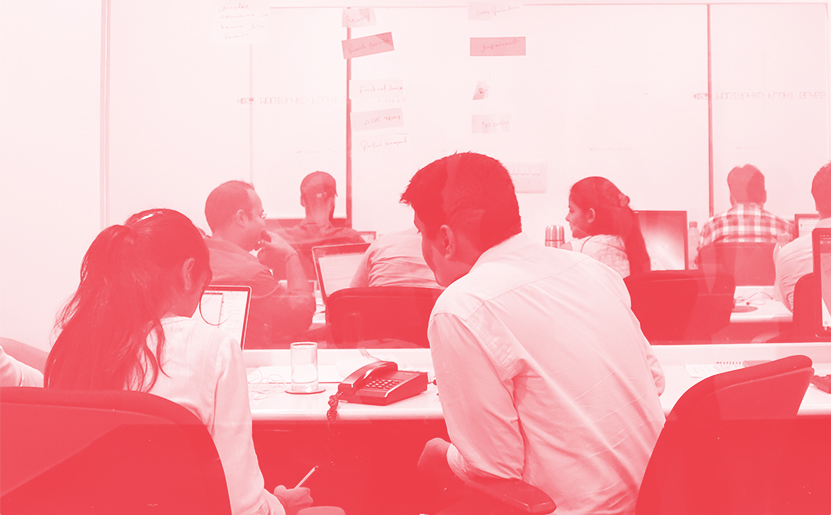 Despite having a large clientele and scope of work, we make sure that we provide our professionals the space to maintain their work-life balance.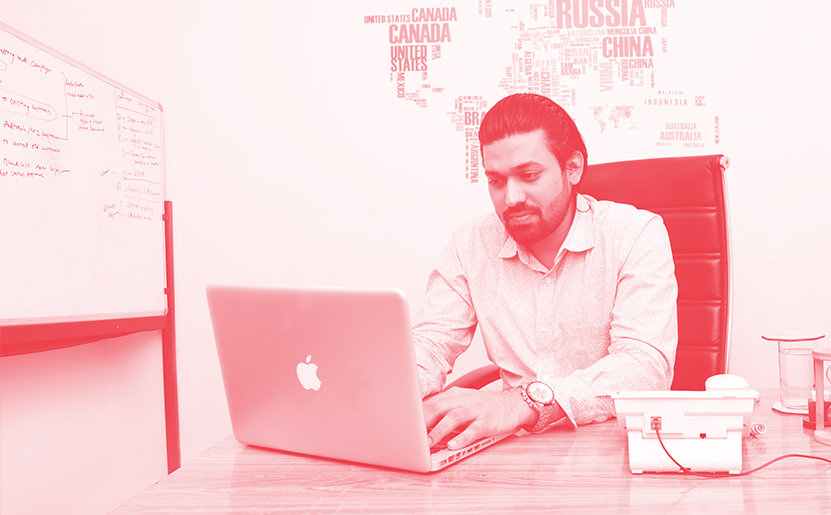 We are a platform for our professionals to showcase their knowledge and potential and enable us to serve the world's most successful business leaders.
Life @ Sparx
We have built a strong infrastructure to allow our teams for superior delivery of work. Our teams are working towards bestowing maximum customer satisfaction. We believe that behind every successful organization, there is a happy team of professionals working passionately to meet the ultimate goals.
Our aim is to become an organization of those working or being served by it. We never miss out on any moments to celebrate our breakthrough by recognizing our people's efforts and that is what makes us a good place to work.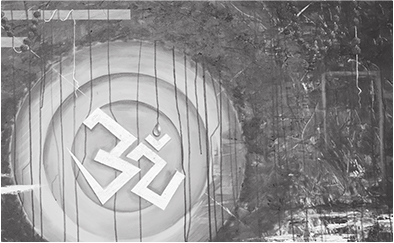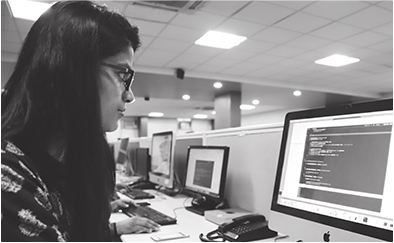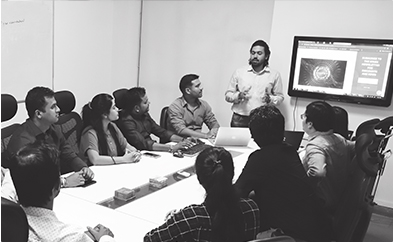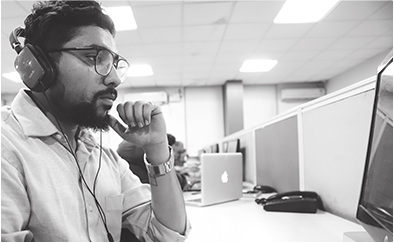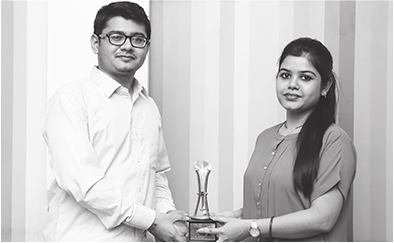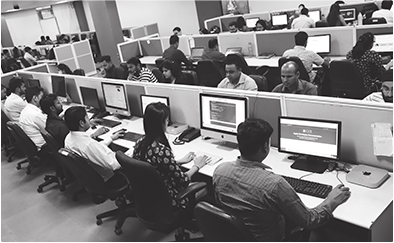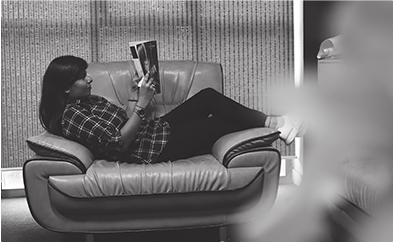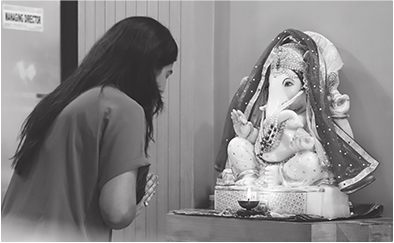 Setting Up New Benchmarks of Work Culture
Flexible Work
Environment
Flexibility in work begets independence of ideas. We are an organization prioritizing a healthy balance between work & personal life by creating a sense of liberty
Rewards &
Recognitions
Everyone doing a little extra to make our organization achieve new heights is an asset for us. We admire their efforts in every possible way.
Remote Technical
Support
Technical lapses, glitches, or anything, we have a proactive and dedicated team on the job to rectify every obstruction and make working with us easier.
Mental Health
Initiatives
Considering the importance of mental fitness, we launch initiatives and programs such as Yoga sessions, comedy sessions, etc.
Festive
Celebrations
Never miss out on occasions worth celebrations. We celebrate different festivals in the office andremotely when we work from home.
Leisure
We go on trips with our colleagues in different seasons. Duringremote working days, we complement it with different activities through video conferencing.
Explore
New Opportunities
Profile: Delivery Manager
Positions: 01
Experience: 10 + Years
Location: Noida (Sector 63)
Eligibility Criteria (Educational): B.Tech / MCA / MTech
---
Profile: Content Writer
Positions: 01
Experience: 2 + Years
Location: Noida (Sector 63)
Eligibility Criteria (Educational): B.A (English Honours), Literature, Bachelor's in journalism.
---
Profile: Lead Generation Specialist
Positions: 01
Experience: 1 + Years
Location: Noida (Sector 63)
Eligibility Criteria (Educational): Any Graduate Degree
---
Profile: Marketing Associate
Positions: 01
Experience: 06 months – 1 years+
Location: Noida (Sector 63)
Eligibility Criteria (Educational): B.A (English Honours), Literature, Bachelor's in journalism.
---
Profile: Trainee - Content Writer
Positions: 01
Experience: 0-1 Years
Location: Noida (Sector 63)
Eligibility Criteria (Educational): B.A (English Honours), Literature, Bachelor's in journalism.
---
Profile: Vendor Manager
Positions: 01
Experience: 2 + Years
Location: Noida (Sector 63)
Eligibility Criteria (Educational): Any Graduate Degree
---
Senior React Js Developer
Position : 01
Experience : 4+ years
Location: Noida (Sector 63)
Eligibility Criteria (Educational) : B.Tech / MCA / MTech
---
Tech Lead (Node)
Position : 01
Experience : 6+ Years
Location: Noida (Sector 63)
Eligibility Criteria (Educational):- B.Tech / MCA / MTech
---
Node.js Developer
Position : 01
Experience : 5+ Years
Location: Noida (Sector 63)
Eligibility Criteria (Educational):- B.Tech / MCA / MTech
---
Angular Js Developer
Position : 01
Experience : 2+ years
Location: Noida (Sector 63)
Eligibility Criteria (Educational):- B.Tech / MCA / MTech
---
Tech Lead (PHP)
Position : 01
Experience : 6+ years
Location: Noida (Sector 63)
Eligibility Criteria (Educational):- B.Tech / MCA / MTech
---
React Native Developer
Position : 01
Experience : 3-4 years
Location: Noida (Sector 63)
Eligibility Criteria (Educational):- B.Tech / MCA / MTech
---
Senior Blockchain Engineer
Position : 01
Experience : 5-8 Years
Location: Noida (Sector 63)
Eligibility Criteria (Educational):- B.Tech / MCA / MTech
---
Business Development Manager(Upwork)
Position : 01
Experience : 4+ Years
Location: Noida (Sector 63)
Eligibility Criteria (Educational):- B.Tech / MCA / MTech
---
Profile: Android Developer
Positions: 02
Experience: 3+ Years
Location: Noida (Sector 63)
Eligibility Criteria (Educational): B.Tech , MCA / BCA
---
Java Developer
Position : 01
Experience : 2-4 years
Location: Noida (Sector 63)
Eligibility Criteria (Educational):- B.Tech / MCA / MTech
---
Python Developer
Position : 01
Experience : 2-4 years
Location: Noida (Sector 63)
Eligibility Criteria (Educational):- B.Tech / MCA / MTech
---
Project Manager
Position : 01
Experience : 6+ Years
Location: Noida (Sector 63)
Eligibility Criteria (Educational):- B.Tech / MCA / MTech
---
Shopify Liquid Developer
Position : 01
Experience : 2-3 years
Location: Noida (Sector 63)
Eligibility Criteria (Educational):- B.Tech / MCA / MTech
---
Business Development Manager
Position : 01
Experience : 4+Years
Location: Noida (Sector 63)
Eligibility Criteria (Educational):- B.Tech / MCA / MTech
---